Mermaid Adventure
page 4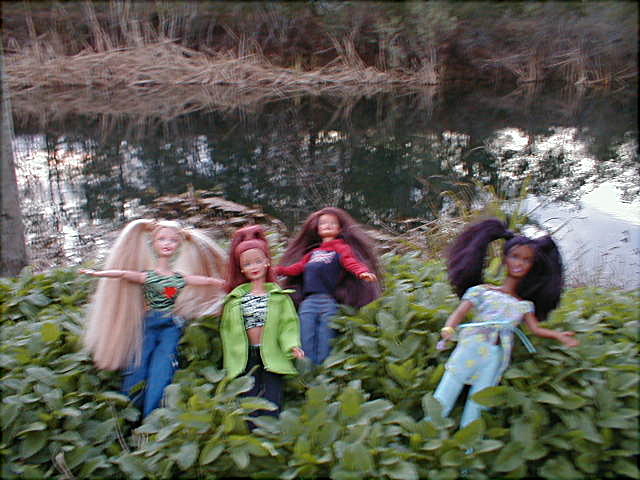 Finally, we made it to the river! We were so excited that we ran through the tall thick plants to go see the river. "Wow," Jules said, "These plants grow so high! I feel like I could just sink into them!"
"Yeah," Nikki said, "This is actually really fun!" Little did we know what trouble those plants would provide...

TO BE CONTINUED...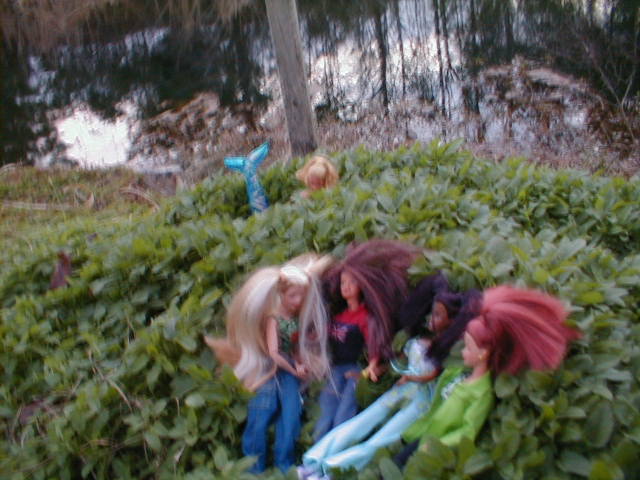 Previous page | Click the buttons on the left to go somewhere else in Barbieville!