Mermaid Adventure
page 3
We walked, and walked. Pretty soon, we wondered if we'd ever get there. Finally, we came to a big tall tree. "I'll climb the tree and see how much farther we've got!" Tori said. So she climbed all the way to the top of the tree.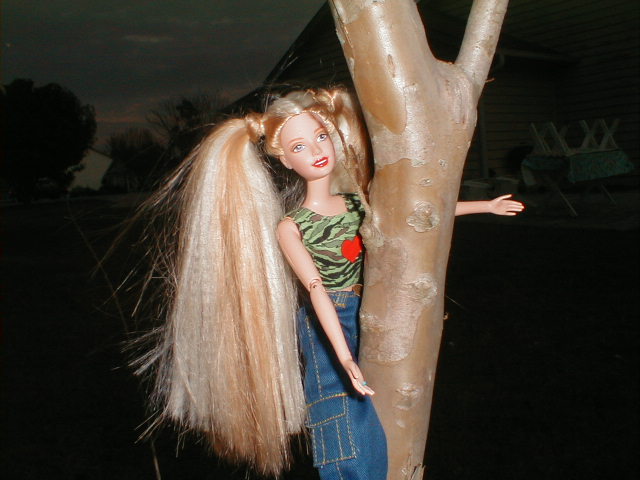 "Wow, I can see everything from up here!" Tori called out to us.
"Can you see the river?" I called back.
"Yes," Tori replied, "And it looks like there's really big fish in it! I just saw a huge fish tail going into the water! We're not too far away!"
"Yay!" exclaimed Nikki.
Tori got back down from the tree and we all headed off for the river.